2014 Ford Mustang Coupe at Preferred Ford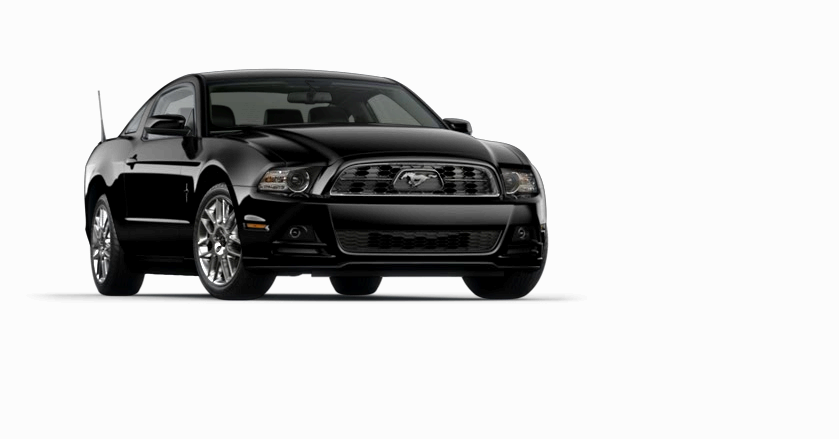 Few car models communicate the American spirit like the Ford Mustang. This all-American model has become a household name over the decades, and this year's 2014 Ford Mustang is proving to be the best Ford Mustang model yet. The entire team at Preferred Ford is pleased to offer this all-new Ford Mustang model now, and we offer many other quality new and used Ford vehicles in our large inventory of cars, trucks and SUVs. Our whole selection of new and used Ford cars is now available for you to test drive at our Grand Haven Ford dealership.
This year's 2014 Ford Mustang is available in either a coupe body style or a convertible body style. Today, the team at Preferred Ford would like to introduce you to the two-door coupe, which offers seating for up to four people. Some of the highlights that make the 2014 Ford Mustang Coupe such an impressive vehicle are its unique styling, powerful engine, and surprisingly affordable base price. Available in base, Premium, GT and GT Premium trims, the 2014 Ford Mustang Coupe utilizes standard rear-wheel drive and a standard six-speed manual transmission, with the option to upgrade to a six-speed automatic transmission. 2014 Ford Mustang Coupe buyers can choose between two different powertrains: the standard 3.7-liter V6 engine that can produce up to 305 horsepower, or the upgraded 5.0-liter V8 engine that produces 420 horsepower.
If you're buying a new 2014 Ford Mustang, chances are you're more interested in conquering the open road than playing it safe. But with all the aforementioned power comes great responsibility! The Ford brand takes the safety of you and your passengers very seriously, which is why every vehicle in its lineup comes fully equipped with many standard safety features. The new 2014 Ford Mustang Coupe provides a variety of standard active and passive safety features to ensure your protection, including electronic stability control and traction control, a four-wheel antilock disc braking system, side impact airbags, sequential LED tail lights, and more. For more information about the safety of the 2014 Ford Mustang Coupe, feel free to contact an expert at our MI Ford dealer!
Preferred Ford is thrilled with this year's new 2014 Ford Mustang Coupe, and we are excited to offer this brand-new model at our location in Grand Haven, MI. Here at Preferred Ford, we offer a wide variety of new and used Ford cars that you can now take out for a test drive. Our staff is always here to help with any of your Ford needs, so please don't hesitate to learn more about our Grand Haven Ford dealership by visiting our about us page. You can also learn more about our location by visiting our directions page.